We plan for you the most beautiful Christmas lighting - our partner idolight delivers the best system lighting with 3 years warranty for your project.
Of course we do this for you FREE OF CHARGE.
UND SO FUNKTIONIERTS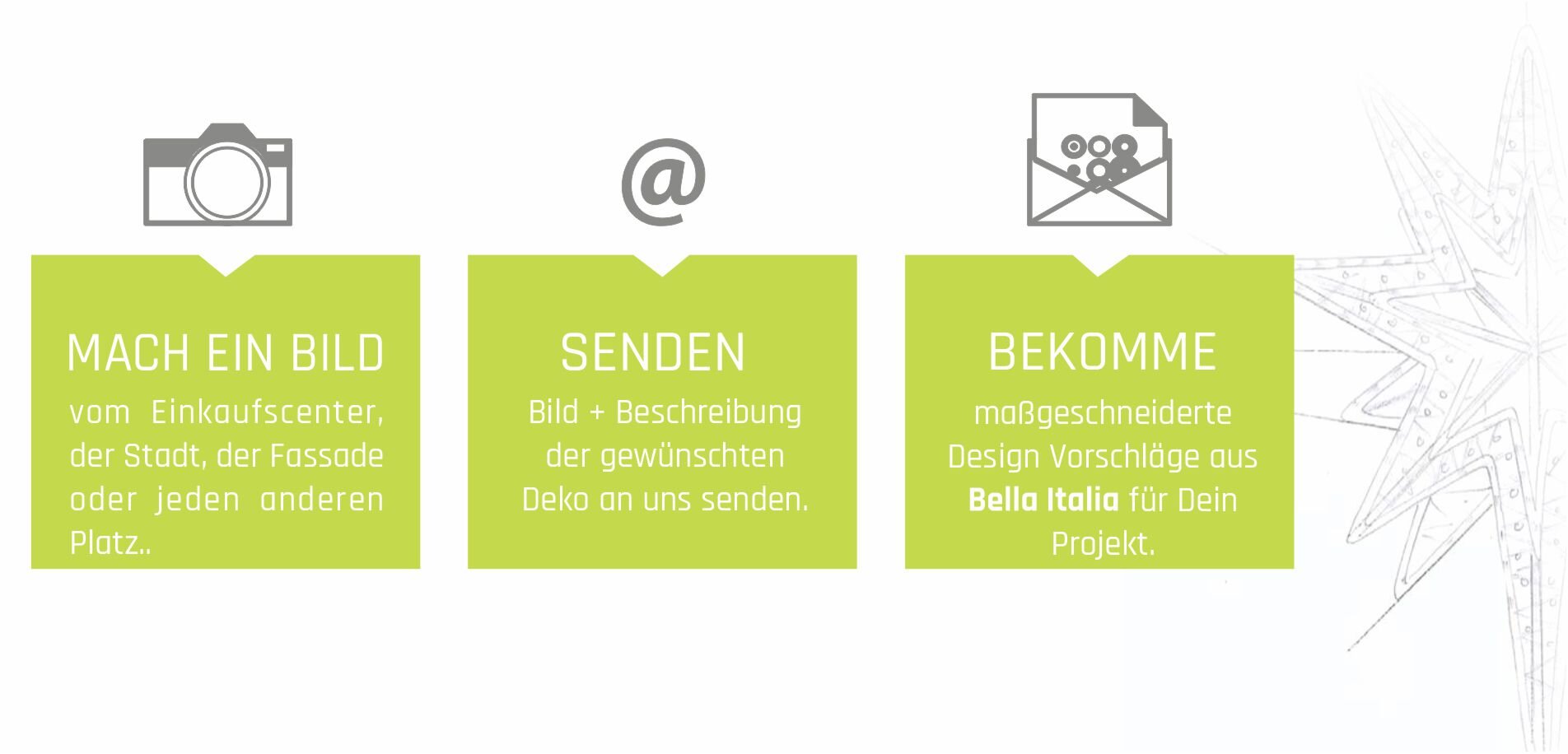 Sieht dann so aus...
Wenn es Dir gefällt machen wir ein Angebot und einen Auftrag daraus!